Over the past two years, May has become the month of big announcements for SharePoint and Office 365. The Future of SharePoint event in 2016, was a real "SharePoint is not Dead" moment, with SharePoint 2016's GA and the start of Office 365 functionality coming to Hybrid Orgs. Just last month, the SharePoint Summit, delivered the the jam-packed roadmap for Office 365 & SharePoint including the much anticipated Communication Sites. We were privileged to have Jeff Teper, Corporate Vice President for SharePoint, Office & OneDrive on the Hyperfish Podcast to talk through his favorite Summit announcements.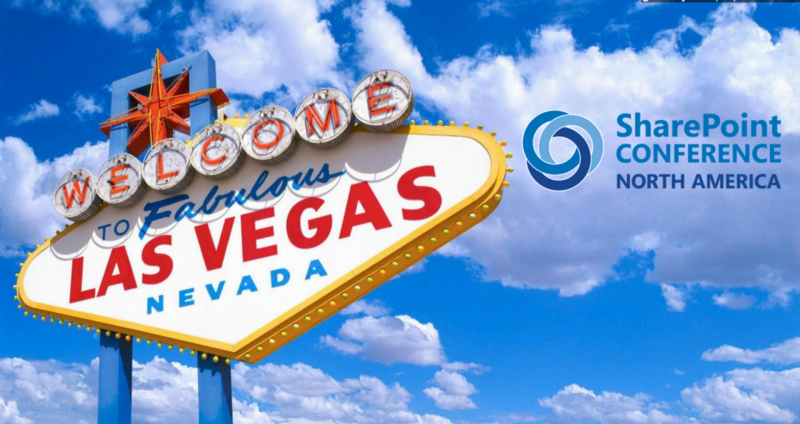 The SharePoint Community returns to Las Vegas, May 21–28, 2018
In 2018, the momentum is expected to skyrocket at the SharePoint Conference North America. Due to overwhelming community demand, this event will bring you the latest innovations, show you what's coming next and how to get the most out of SharePoint and Office 365, regardless of which version you are using.
What can you expect?
The conference will deliver 3 days of intense keynotes, sessions and panels from the thought leaders and greatest minds across Office 365, SharePoint and OneDrive. But, don't just take our word for it. Track Chair Jason Himmelstein provided us the following insights:
"We are looking to show people what's next. We will be delivering the vision of where SharePoint and Office 365 are headed and how everyone can get there. No matter where you are in your SharePoint journey, onPrem or in Office 365, the ultimate goal of the conference is to help people get from where they are now, to where they want to be in the future. We hope that everyone leaves the conference with new connections within the community, upgraded skills, and ultimately feel re-energized about how SharePoint can help them take their collaboration to the next level." Jason Himmelstein, IT Pro Track Chair
Stay tuned into the conference website as all the sessions and workshops are published. Updates will also be posted to @SharePointNA
Be one of the first to grab your ticket!
Ticket sales have just gone live and are expected to sell out fast. Get in before August 7 to take advantage of the early bird savings.

As Gold Sponsor of the event, we are excited to be part of this landmark event and showcase how we bring your company directory to life with complete, up-to-date profiles - information critical to your success with SharePoint and Office 365.
Take $50 off your ticket price by making use of discount code - Hyperfish50.
Can't wait to see you in Vegas!