As a user of Office 365, there are quite a few locations where documents can be stored:
SharePoint Team site document libraries
Office 365 Group document libraries, inc. Microsoft Teams document libraries
OneDrive for Business
OneDrive
E-mail attachments
Local hard drives
USB sticks
Network drives
As you can tell from this list, it creates a lot of confusion for users. On both where they should be creating documents and where they should be looking for them.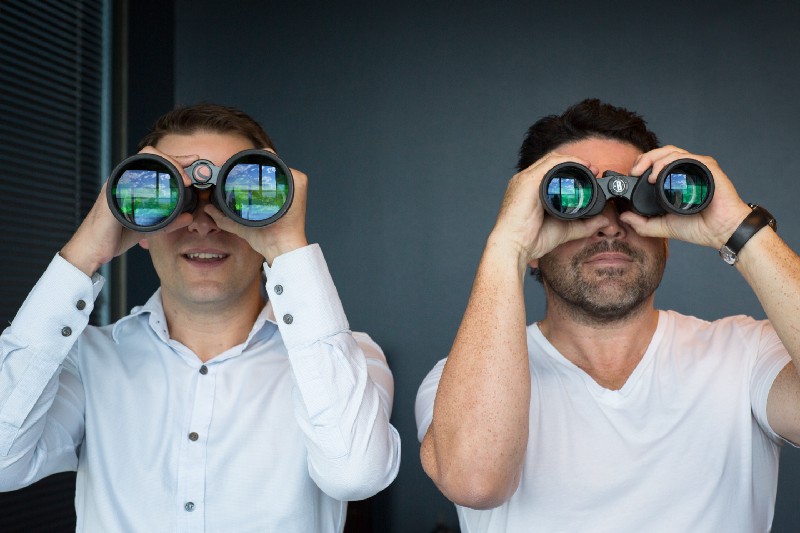 Finding documents in your team can be challenging
Where to create them
Personal Documents
Microsoft split out personal document collaboration to OneDrive for Business from SharePoint. This was to create a business brand for OneDrive. OneDrive for Business for business use and OneDrive for personal use.
The major functionality of OneDrive for Business comes from SharePoint document libraries. There are also features that have merged from OneDrive personal. This was a separate product and engineering team in Microsoft until it consolidated. I would recommend using OneDrive for Business for all work related personal content. This means not using OneDrive, with a Microsoft account like @outlook.com at all for work. Use OneDrive for all personal content that is non-work.
Often people ask when it is appropriate to use OneDrive for Business.
If you are working for an organization, surely all your documents are relevant by more than you?
The main reasons to save personal documents in OneDrive for Business are:
Storing documents that are work related, but not relevant to other employees. For example: scanned receipts, personal meeting notes in OneNote, temporary research documents.
One-off documents not related to a department, function or project.
I find people often discover documents in SharePoint, download them and then save them in OneDrive for Business. This is mainly because they do not have confidence they will be able to find them again. I would discourage this, because these documents may be updated and you'll have an older version. I would recommend two options. Have a OneNote page where they keep URLs to these documents with a few quick notes. Or pin them to Delve boards (watch out for next weeks' post for more on this).
I feel that the number of documents users place in OneDrive for Business will reduce. SharePoint sync was not reliable to sync to local hard drive until last weeks release. So users stored documents in OneDrive for Business to ensure they sync'd to their local hard drives. Now they don't have to, this will reduce the need to put them there.
Team Documents
There are a few options for Office 365 users who want to create documents that will be co-authored. I would recommend against using e-mail, local hard drives, or network drives for this.
If you know from the off-set the document will need co-authoring for creation or review, I wouldn't recommend creating a document in OneDrive for Business. Because, at some point you will need to move the document, and the URL will change.
Sometimes you might not know which is the appropriate team location to store a document. For some documents, they often don't fit into an existing department, functional, or project team site. Do not be afraid to create a new Office 365 Group for a new project, but double check there isn't one already. The Office 365 Group will give you a SharePoint team site, but also other benefits (see post on Groups). Don't forget, you immediately become the business owner for this site. If you aren't the owner for the project, you may want to find them and get them to create the site.
If you feel like there may only be a few documents related to yours, my recommendation is to find an existing location with the most relevant audience and use the share functionality to grant users permissions on your document. Alternatively you can add members to the location, but be aware that would grant them access to all other documents in that location.
Folders are not the enemy. As much as purists will say use metadata. Creating a folder and granting security to a group of documents in that folder is a lot clearer. It also reduces the need to keep sharing at the document level.
Searching
With all these places to find documents, it can confuse users. Each of the locations listed above has its own search which is scoped to that location only.
Delve
Delve search is the only one that includes SharePoint, Office 365 Groups, OneDrive for Business, and e-mail. Unfortunately the URL to navigate to Delve is not intuitive but you can use the app launcher in the top left corner to launch it. More on Delve to come in an upcoming post.
Filter your searches
Delve is a powerful way to find documents. There is syntax that can narrow search criteria i.e., if you know who authored the document, you can search by author.
Wrap up
What you'll find in your organization is that every user works differently. Don't be afraid to give people advice if you start seeing someone land locked in OneDrive for Business for all their documents.