At Hyperfish, we are always excited to hear from customers where profile data is critical to their operations. From our own analysis, we know that in most organizations this information is missing and incorrect. It was amazing to hear the critical implications of this and we thought we would share a few with you.
1. Check colleagues are safe during natural disasters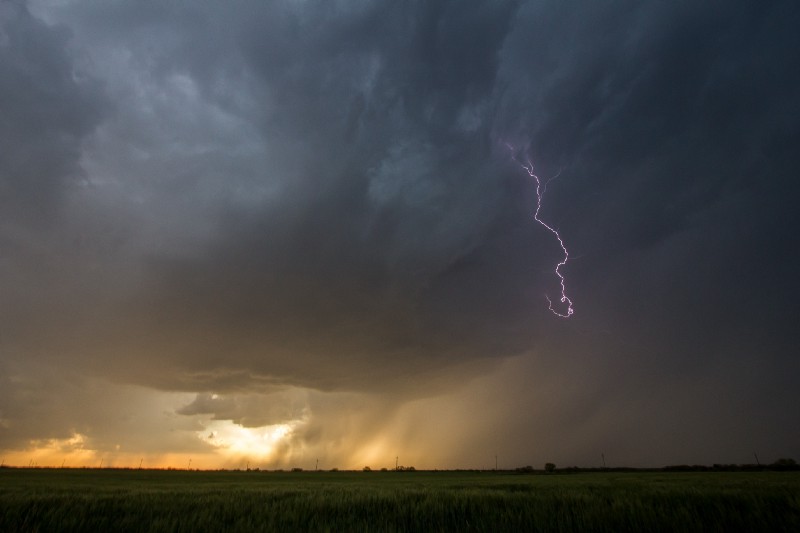 Tornado in Texas (CC: Daniel Rodriguez)
In a recent webinar with the PAIT Group, Joy Turner talked about enhancing collaboration through complete profiles. Joy shared a personal story of living in Alabama where several tornadoes came through. During this natural disaster, power was cut to homes, and people were worried about the safety of their colleagues. Unfortunately the mobile phone numbers were not in the employee directory, and the human resources team did not have any emergency contact information either.
"It's a pretty extreme story, but this is when the importance of profile information really hit home for me." Joy Turner, PAIT Group
2. Physically locating employees quickly
One customer recently shared with us the details of an incident where the emergency services had to be called for someone having a heart attack. When the ambulance arrived, the building receptionist directed them to the incorrect office location on the wrong floor of the building. It took a few minutes to locate the correct office location, which the employee had relocated to six months prior.
"The office location does not seem important until you need to work with or find another person in a different office location. Life can be simple when everyone is in the same office and time zone, but when you introduce multiple offices across time zones and new people joining the company everyday knowing where someone is located can be the start of building your working relationship, first impressions are important and knowledge of your audience is one of the keys to this." Brendon Ford, Provoke
3. Verify employees identity
A big perk of working for a retail company is the ability to get discounted products. Many companies still support employees going into a retail store and receiving the discount in store. One particular customer used their employee directory to validate the photo of the employee before granting the discount. Unfortunately there were employees taking advantage of this and changing their employee photo to allow family and friends to also benefit from the discount. The company did not previously have change auditing enabled in Active Directory, nor did it have any type of approval process for profile information updates.
"Being able to identify and recognize employees in person has so many business cases. They now use Hyperfish to audit and manage approval of photo updates by employees." Chris Johnson, CTO of Hyperfish
4. Communicate building notifications accurately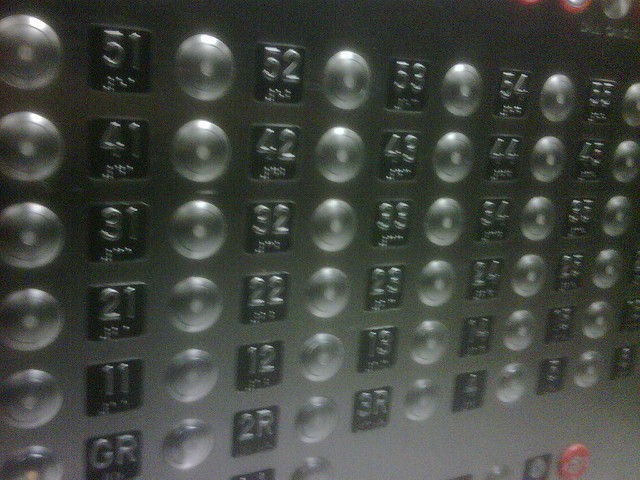 Many floors of a building (CC: Arvind Grover)
As organizations grow, they spread across multiple floors, buildings, and geographies. Office managers often require the ability to notify employees in a specific location. One of our customers previously maintained manual distribution lists for each location. Naturally this was extremely hard to keep up-to-date and led to people being missed off communications. In one particular instance, the air conditioning had failed in the morning and they communicated for employees to work from home for the day. Over 50 people turned up to be turned away because they had not received the communication.
"Time is precious, no one likes to commute into work and be turned away. It was great to see this customer purchase Hyperfish and improve the efficiencies of the company." Brian Cook, CEO of Hyperfish
5. Business critical decision making
A CEO of a large organization had a high priority issue that escalated quickly and they required more information to make a critical decision. The CEO noticed that the executive with this information was not available on instant message and was not replying to emails. They tried to find the mobile phone number of the executive in the employee directory, but it was missing.
The CEO's administrative assistant was sent on the task to hunt down the number. This took nearly 4 hours and resulted in contacting over 12 members of senior staff in the organization before finding it. The time this delayed getting the information to make a decision was the CEOs first frustration. But they were also concerned with the wasted effort from his administrator, as well as that of the other senior staff. He immediately discovered that missing contact information was a common time waster in the organization.
"People change, phone numbers change but the need to contact colleagues & employees at critical times never does. Is it important for the CEO to be able to contact an employee at short notice? Or is it more important for the organization as a whole to have a simple way to maintain contact details so everyone can contact everyone? Lifting staff satisfaction could be as simple as letting people freely provide their phone number. Don't wait for your CEO to light a fire under your profile information when you can empower everyone to pick up the phone and connect when it is critical because everyone has access to the most current information." Brendon Ford, Provoke
6. Project review loops
Many project based companies require profile information to make decisions quickly. The ability to build proposals for projects for customers with accurate information is a common requirement. Having quick access to complete and up-to-date job titles, skills, past projects is essential. One of our customers realized very quickly that this information was being collected manually by different teams and making this proposal process longer than it needed to be.
"Many consulting companies need to do rolling project reviews as projects end. If the manager information isn't valid in AD, then the review requests go to the wrong person, greatly extending the review lifecycle. This is especially hard if there are multiple "dotted line" managers, which is more the norm than the exception. By using Hyperfish Collections, we can be sure to capture not just the line of business manager, but also the most current project manager for review purposes" Marc Anderson, Sympraxis Consulting
From these six stories, you can see why profile information is critical to all organizations. Sometimes for events that you would never had considered critical before. Hyperfish can help your organization achieve complete and up-to-date profile information.
What uses do you have for profile information in your organization? Let us know in the comments!