The release of Microsoft Teams – the tech giant's chat-based workspace in Office 365 – in November 2016 was a result of many things: the possibilities that arose from worldwide instant communication, the burgeoning importance of such communication in the workplace, and the business need for a central, collaborative space.
Made generally available in March 2017, Teams is now entering its third year. Since its inception, Microsoft has positioned Teams as the new platform for intelligent communications and collaboration in Office 365. This post explores whether the software has reached that goal in its first two years.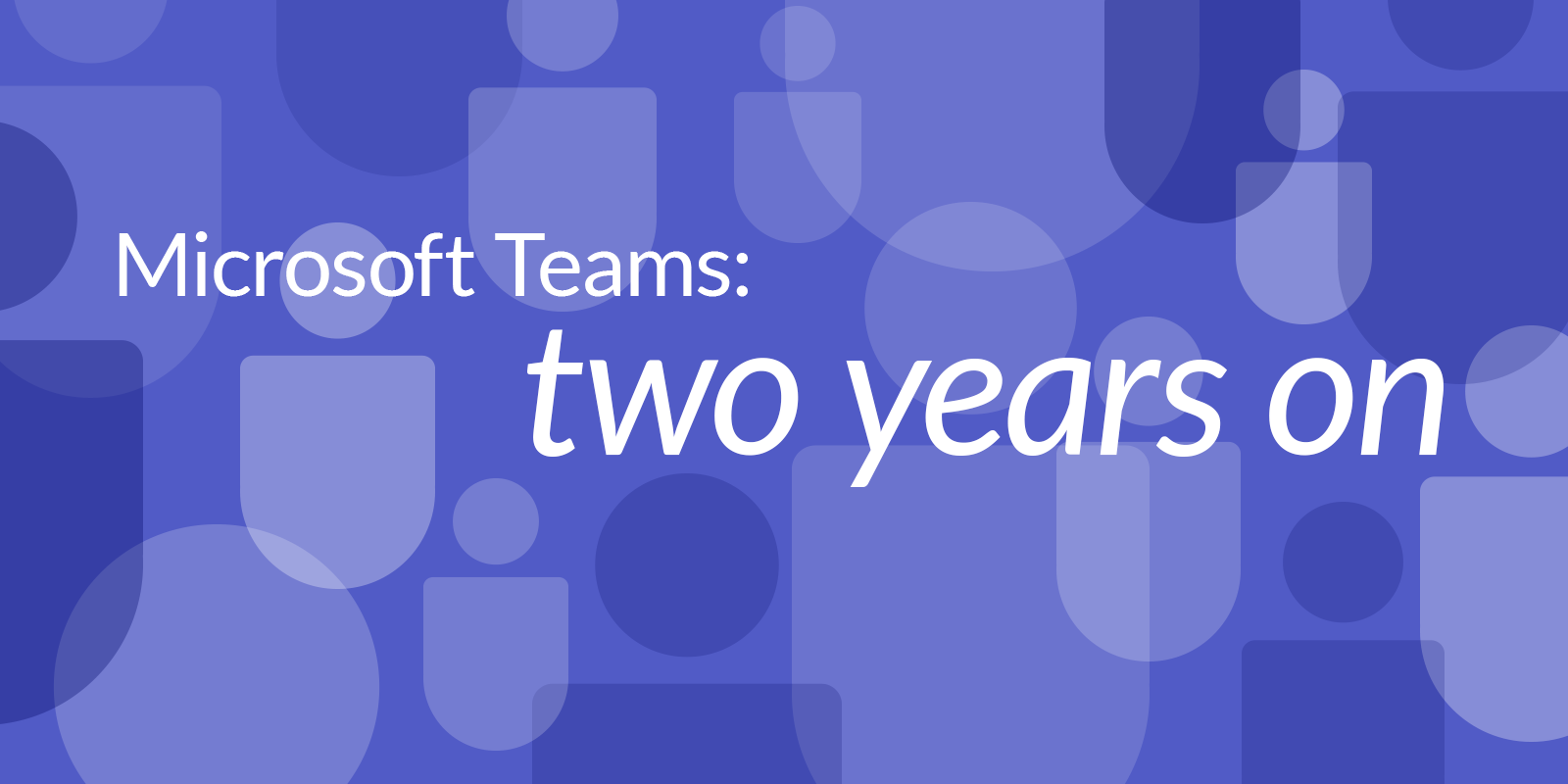 Finding a niche
Teams was not the first platform to tackle enterprise instant messaging and sharing. When the software first launched, Slack had already grown to achieve four million daily users. But Slack knew that Microsoft's entry into the market would create serious competition, so much so that they issued a full back page ad in the New York Times on the day Teams was unveiled. Slack welcomed the competition, while assuring users that it was here to stay. That has certainly remained true, but Teams became an instant competitor to Slack thanks to its deep integration with the Microsoft stack. Many businesses choose Teams because it comes at no additional cost to an existing Office 365 subscription.
Beyond cost-efficiency, Teams grants Office 365 users access to data and capabilities from:
The Office Suite
Office 365 Groups
OneNote
Planner
OneDrive
SharePoint Sites
PowerBI
It also integrates with third-party apps like Trello, Adobe, GitHub, and more via Connectors, opening up greater possibilities to workers. If it's to truly become the central space for employees to work and talk, this is the philosophy that Teams must follow: it must encompass every process and platform that people use to get their work done.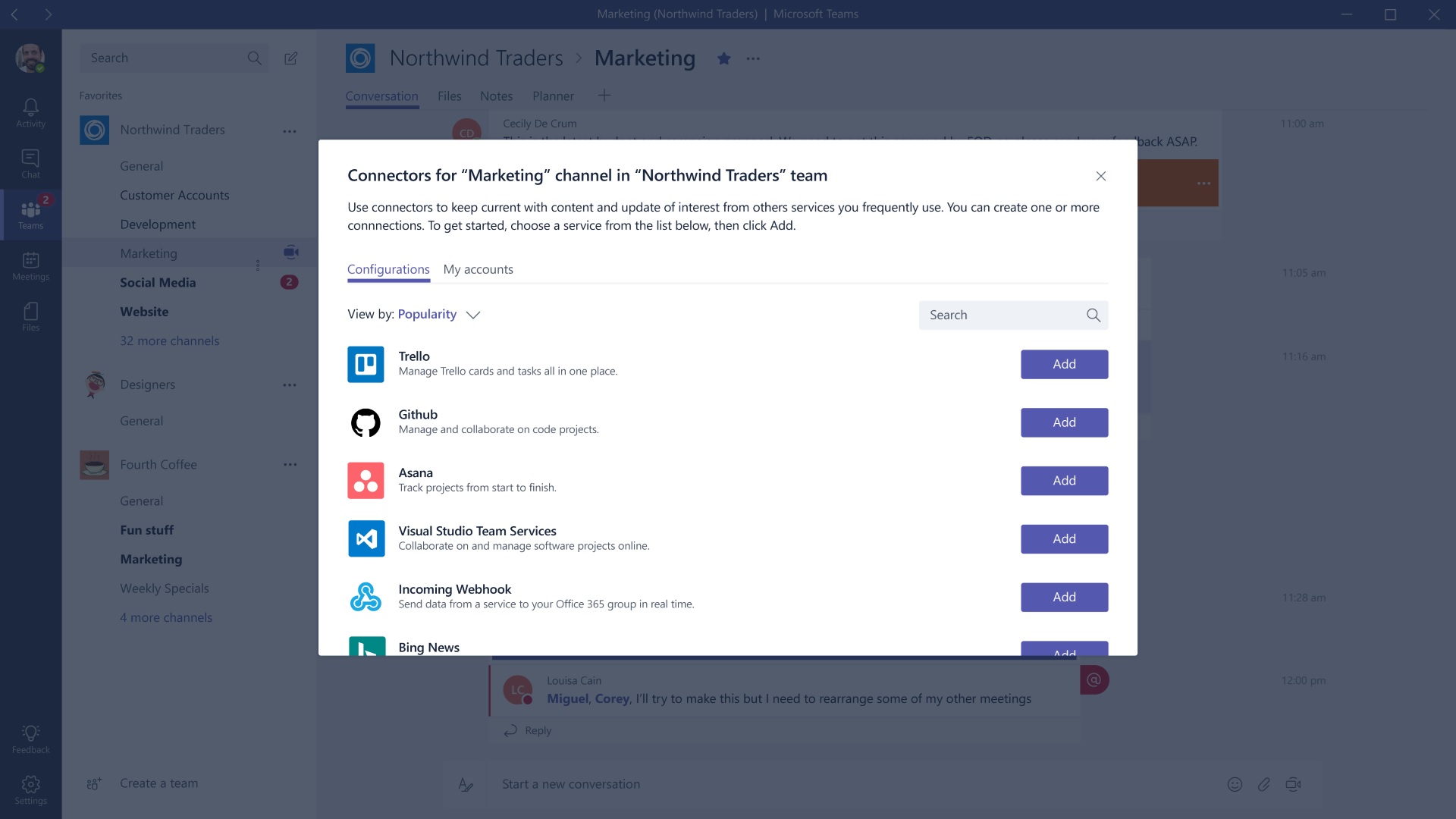 A new platform for communications
Skype for Business had a short run as Microsoft's go-to Office 365 messaging service, succeeding Lync in 2015, before being replaced by Teams in 2017. As capable as Skype for Business was as a communications platform, Teams improves upon many of its predecessor's features. Not only does this leave workers with more capability within Teams, but it also brings them together within a single interface. Instead of taking calls in Skype for Business, sharing documents in SharePoint, and communicating in Office 365 Groups… everything can be done via Teams.
Microsoft has confirmed that Skype for Business will eventually be replaced by Teams. For many organizations, this has already proved to be the case, but larger companies will likely be hesitant to drop everything and migrate. Those companies may find some encouragement in the fact that Microsoft itself has completed the migration, announcing that nearly the entire company now uses Teams.
Microsoft has made the Skype for Business to Teams migration as smooth as possible by adding Teams support and features along the way.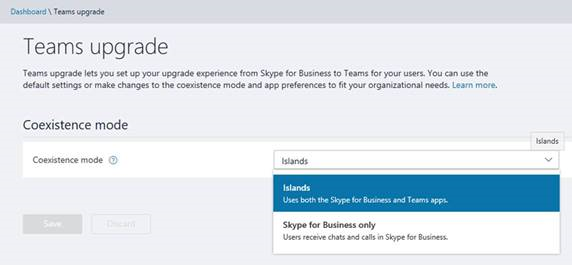 Feature-rich collaboration
Teams has been updated regularly with new features since its release, with more in development and rolling out. Here are some of the most notable so far:
Launched
[Q1 2018]
Contact Groups: support for Contact Groups that were originally created in Skype for Business.
Unified presence: support for businesses using both Skype for Business and Microsoft Teams.
[Q2 2018]
1:1-to-group escalation: add other users to a one-to-one call. Users can join through Teams, Skype for Business, or public switched telephone network (PSTN).
Escalate 1:1 chat and call to multiparty: add people to chat conversations, add video sharing, and turn calls into meetings.
[Q4 2018]
Group Calling: answer incoming calls from colleagues via a mobile phone.
Admin Roles: assign administrator roles via the Azure Admin Portal.
Cloud Recording: record and playback meetings in the cloud.
[Q1 2019]
Data Loss Prevention: identify, monitor, and protect sensitive information by creating policies from the Security & Compliance Center. Policies apply to private chat messages and channel conversations.
Team templates: pre-define a team's channels, apps, and tabs that can help you easily create consistent teams across your organization.
Background blur: uses facial detection to blur your background during video meetings.
Rolling out
Teams Calling for Everyone: VOIP users can see the Calls App in the App bar in Teams for desktop and web.
Microsoft Whiteboard: turn physical whiteboards in digital ones for meeting participants to view and edit.
In development
Focus Teams: focus on the teams you're most active in and hide the ones you aren't. Automatically move teams you haven't visited in several weeks to the "more" section.
Broadcast meetings: a Skype for Business capability coming to Teams that enables large, townhall-style meetings in Teams.
Check out the full list of features, as well as those rolling out and in development, on the Microsoft 365 Roadmap.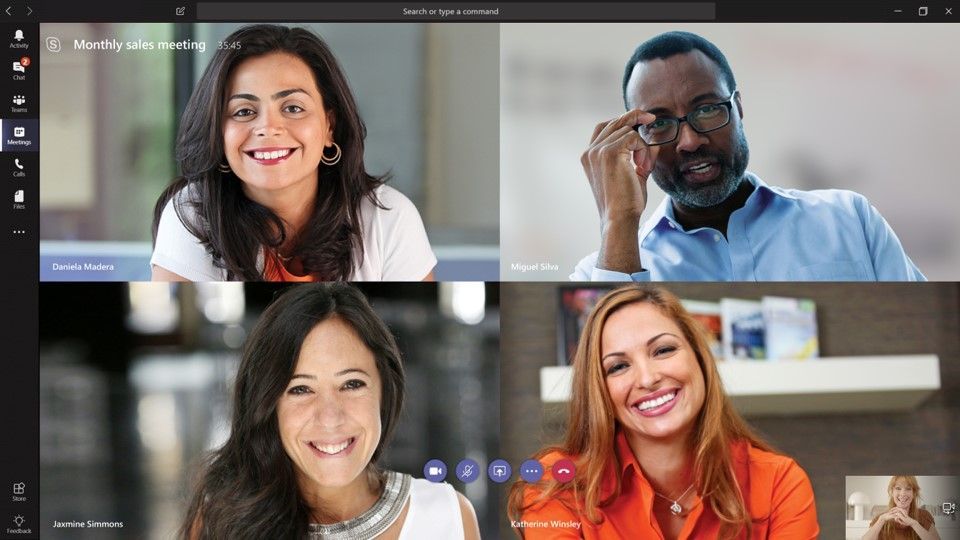 Two years on; where to now?
In just two years, Microsoft has helped thousands of businesses move from making calls in Skype for Business to communicating via video, instant messaging, and sharing files in Teams. Available in almost every Office 365 business and enterprise plan, Teams is a no-brainer for those working within Office 365.
It's likely that Teams' focus will remain mostly on communications – while it provides a central space for collaboration, it's not likely it will replace the document management capabilities of SharePoint, for example. As the biggest communication app in Office 365, Outlook could see deeper integration with Teams in the future. Expect more features to be added as Teams improves its footing as the leading space for Office 365 users to talk, share, and work.
Look out for more blogs on what else you can do with Microsoft Teams to further enhance collaboration and comms in Office 365. Also, check out our 5 Tips to increase your org's productivity with Teams.