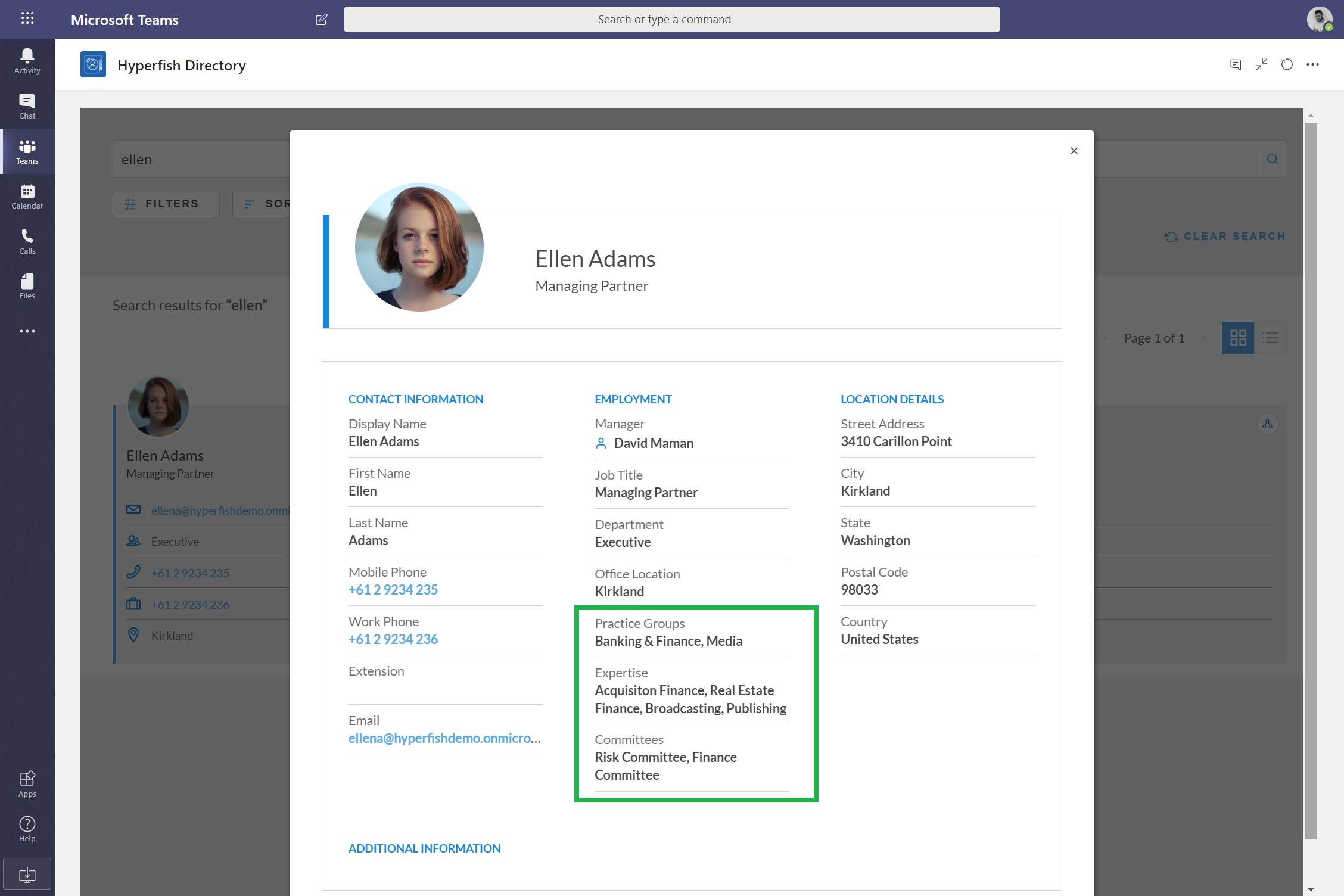 Law firms and corporate legal departments must continually evaluate and update their business processes to remain competitive.
Still, delivering a directory to meet the specific data needs of the legal industry does not need to be complicated. With your existing investment in Office 365 combined with LiveTiles technology and our Hyperfish user profile management tool, you can easily define the firm specific data sets that you want to make searchable and present in an engaging experience. This means the ability to:
Define firm specific data sets for e.g. "Practice Group," the associated legal industry specific "Expertise" and internal "Committees" – plus much more!
Proactively collect data from staff with reminders both periodically and through defined triggers including new hires or team changes
Control the quality of entered data with simple validation rules and approvals where necessary
Effectively audience target intranet content at staff based on user profile attributes
Improve the effectiveness of and process workflows that are dependent having correct values of e.g. "Manager" or "Department" or "Practice Group"
Automate the build and ongoing maintenance of an interactive organization chart for presentation on your SharePoint intranet or through Microsoft Teams
Get in contact with us to learn more by requesting a demo today!