Today at the SharePoint Conference North America, we are excited to announced our newest employee experiences in Office 365, our Employee Directory and Org Charts for Microsoft Teams.
The employee directory (Live Directory) was launched at last year's Ignite Conference and built for both modern and classic SharePoint pages as SPFx web parts. The new versions of the web parts (also built as SPFx web parts) have been tailored for the Microsoft Teams experience, and can be added as a tab to any Channel in Teams.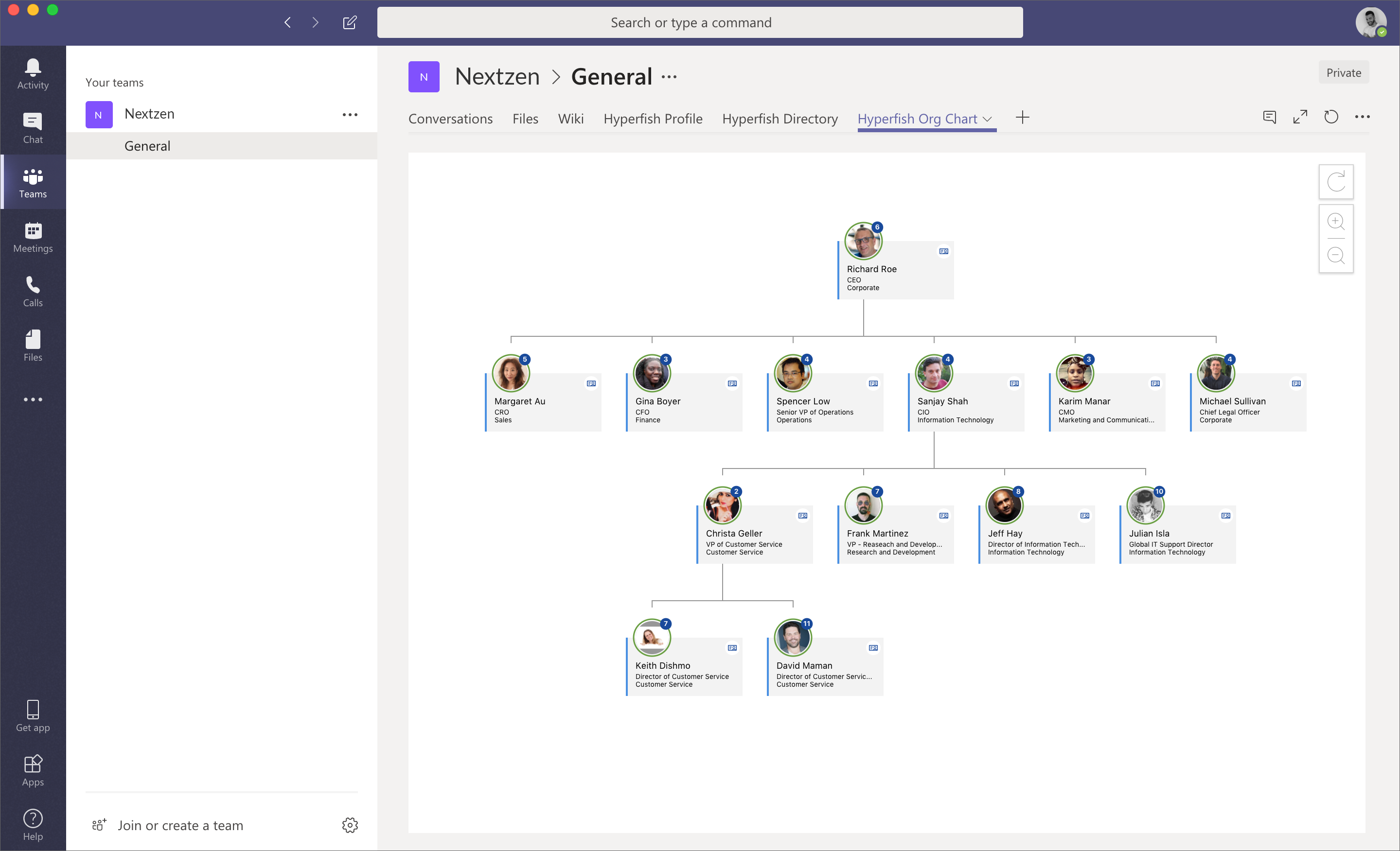 Our Employee Directory and Org Chart web parts makes it simple to discover, learn and collaborate across your entire organization within Teams. They work in conjunction with the Hyperfish service and our Hyperbot that proactively engages employees to ensure profile information is always accurate and complete.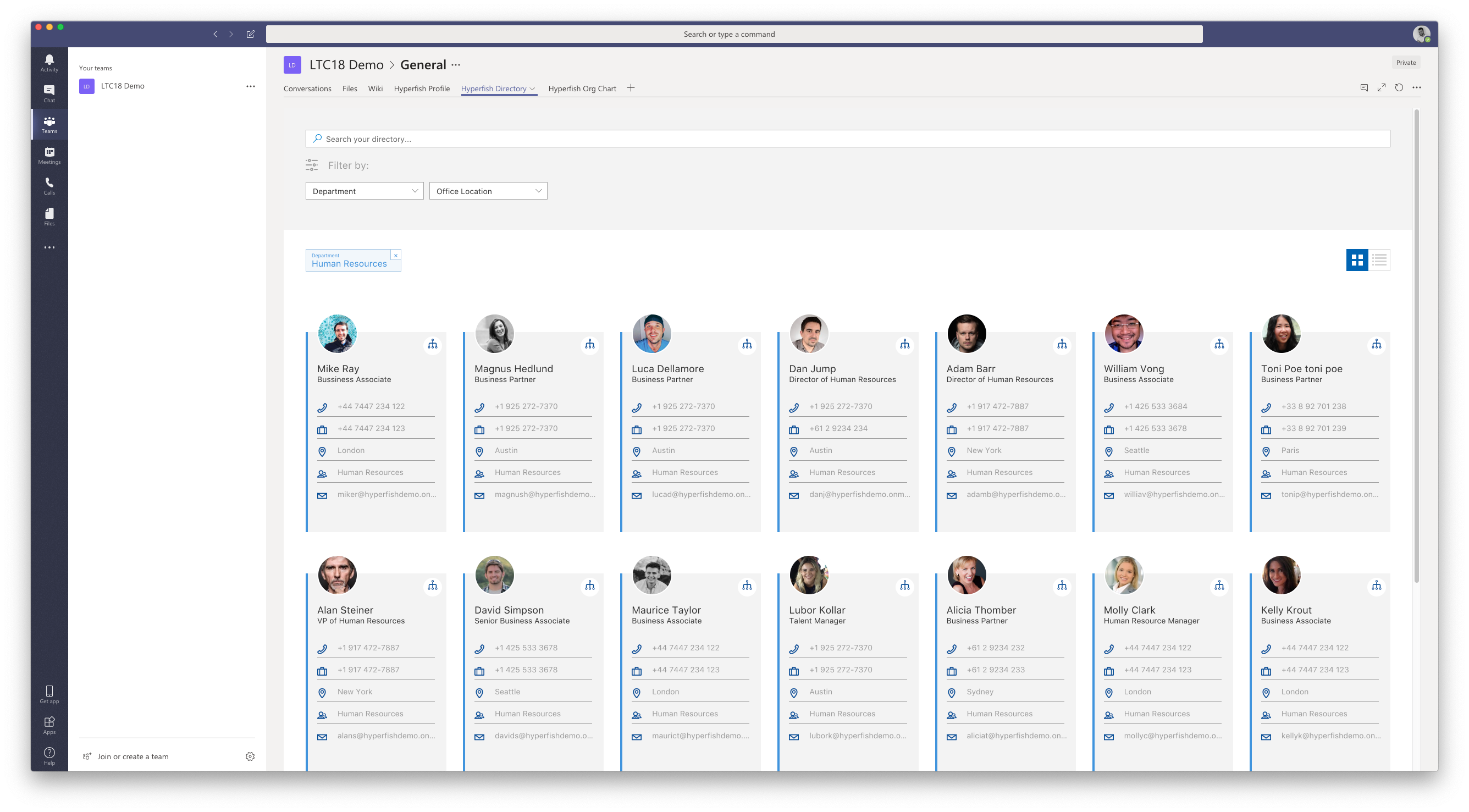 "Empowering employees through accurate people search is essential for employee engagement, collaboration and productivity in the modern workplace." says Hyperfish CTO Chris Johnson.
"Microsoft Teams is proving to be a hub for driving collaboration within organizations, but many feel they are left short with the out of the box employee search and partial org chart capabilities. In addition many organizations are struggling to maintain and search over business critical employee information that is stored in disparate systems. Our web parts eliminate these challenges, allowing employees to find the right people and expertise quickly and easily, right where they are working in Teams".
Hyperfish forms an integral part of your modern workplace by ensuring the accuracy of information in the business' most important asset—your employees. Using AI and Bot technology, Hyperfish brings the essential human element front and center in the modern workplace. With accurate department, team and employee information, businesses can deliver better tailored experiences. Power effective collaboration and connection across your organization by keeping up with the constant evolution of your team.
Available with the Premium edition of Hyperfish, the Live Directory web part works in Office 365