This month we've released an exciting new feature to our Hyperfish Premium service, the Profile Wizard. The Wizard will provide a brand-new experience for users and how they update their profile information.
So, what's changed?
Hyperfish will continue to analyze your directory and identify all the employees with missing or invalid (incorrectly formatted) profile information. The employees whose profiles need a little TLC will be engaged by our Hyperbot to update those missing and incorrect fields.
This is where things get exciting and our new Profile Wizard comes into play. Employees will now be guided through filling out their profile, instead of being presented with their full profile form. At any time they can exit the wizard and go to the form by simply closing the wizard. The new profile wizard ensures users are proactively guided through updating their profile information most important to your organization first, before everything else.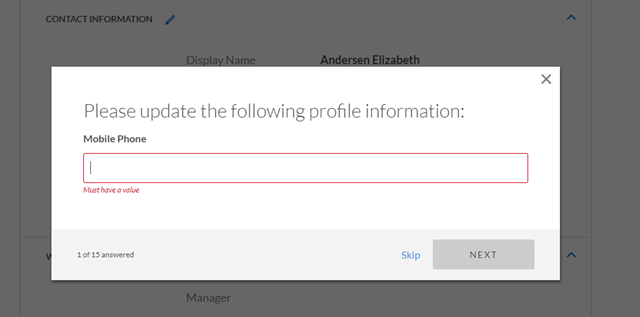 Administrators control the order of the wizard and thus which profile information is most important for employees to get up to date. This is achieved in the Administration Console by creating categories of information and organizing attributes to these categories. For example, if you have Contact Information as the first category, the attributes in that category will appear first in the wizard, in the order they are in within the category
Of course, users can skip a question in the wizard if they would like to populate it later; they can also go back if they make a mistake. Take a look at the short video below to see the wizard in action and how collecting profile information has never been easier.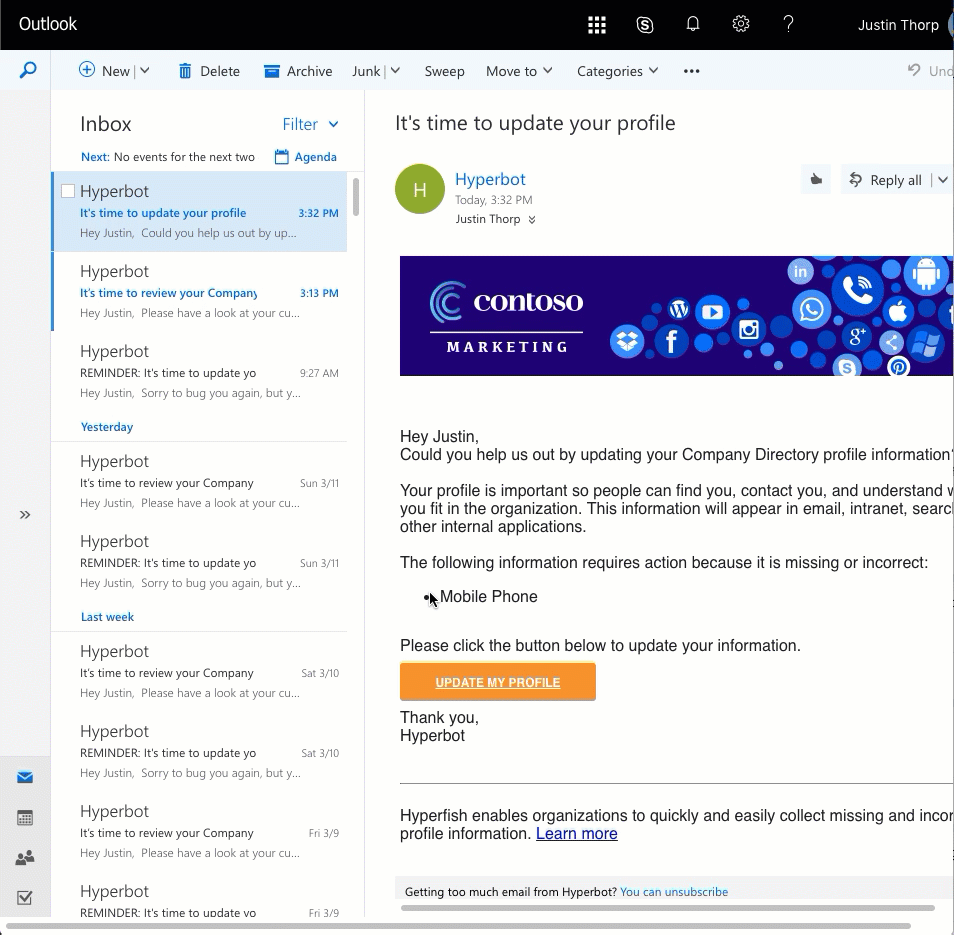 Now Available – Multi Domain Support
For our customers running Hyperfish Premium in their on-premises or hybrid environment, the service can now connect to multiple Active Directory domains across your organization.
Once configured properly, OU diagrams will display maps of your additional domains, and users from other domains will return in search results.
To enable multi-domain support, you will need to ensure you are running Hyperfish agent versions 3.9.4 and above. Head over to our knowledge article multi-domain configuration instructions, to learn how to configure multi-domain support in your Hyperfish service.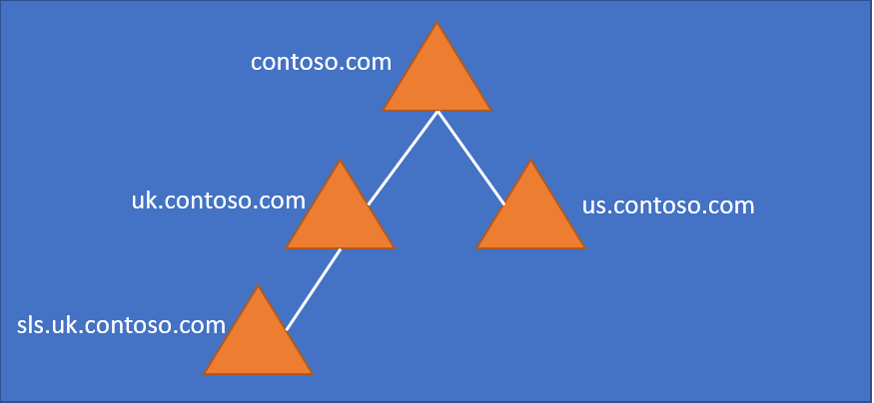 Experience Hyperfish for Free
The journey to complete and up to date profile is an exciting one and an easier one when you bring us into the equation.
And…you can get started with free with Hyperfish Lite to collect missing profile photos across all your Office 365 employees.
Just 5 minutes is all it takes to get started. So, what are you waiting for?