Last week, I had the pleasure of presenting at the Seattle Office 365 User Group. I was excited to see a packed room at Microsoft HQ and a very active audience. Over 75% of the room were already on Office 365 and about 15% were already using Microsoft Teams.
As part of the session I presented the below slide highlighting how many service you can connect to through Teams, and across the session we kept coming back to this slide.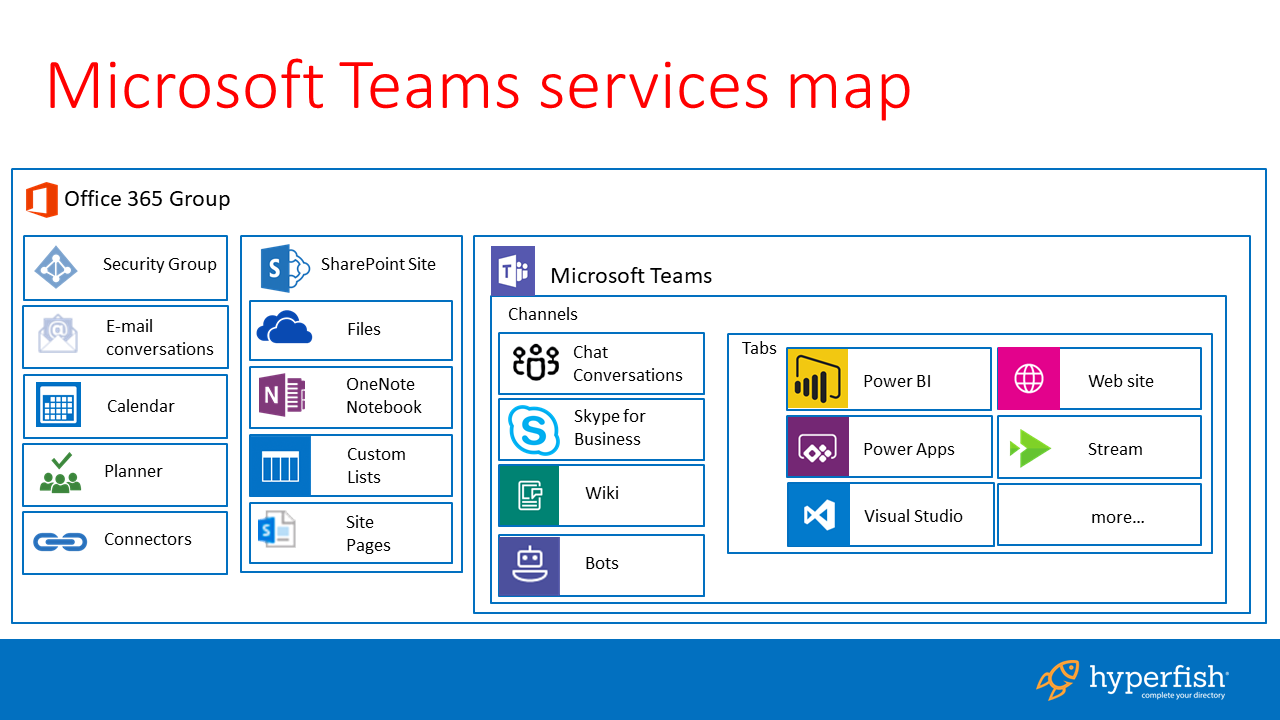 Based off the questions I got throughout the session, I've put together these top tips on how to get going and get the most with Teams at your company:
Tip 1 - Pick one experience to land your team in
There was certainly a lot of confusion about where to use Teams and the overlap with Office 365 Groups. The audience found a lot of value in the discussion on which user experience to drive people to.
Users can get at the content in the services provisioned with Microsoft Teams in many ways. For instance, I can upload a document in the Microsoft Teams experience, but then access the SharePoint Team site directory and access it there too. The major concern was that this was confusing to users and that each service had different good/bad experiences connecting them together.
The main fear was Microsoft Teams had TOO much it could do and would overwhelm users in certain scenarios. For example, if the team was working on a document that would be published inside the organization, Microsoft Teams experience was too much compared with a document library in a SharePoint Team Site. The consensus from the room around this topic was this:
Chat-centric small teams - use Microsoft Teams
Document-centric teams - use SharePoint Team sites
Broader conversation-centric teams - use Yammer
Matt Wade had a great discussion with me recently on the Hyperfish podcast about Office 365 services which is well worth a listen. He also has a great periodic table diagram that helps navigate the services.
Tip 2 - Use the Microsoft Teams apps
This may sound very obvious, but a lot of users are resistant to installing apps on their desktop PCs. At Hyperfish, we found that unless the user had the Microsoft Teams app installed, they were unlikely to engage in conversation. The desktop notifications were critical to the success of the chat, that we didn't see with the e-mail digests and browser experience of Microsoft Teams.
Tip 3 - Site pages make great dashboards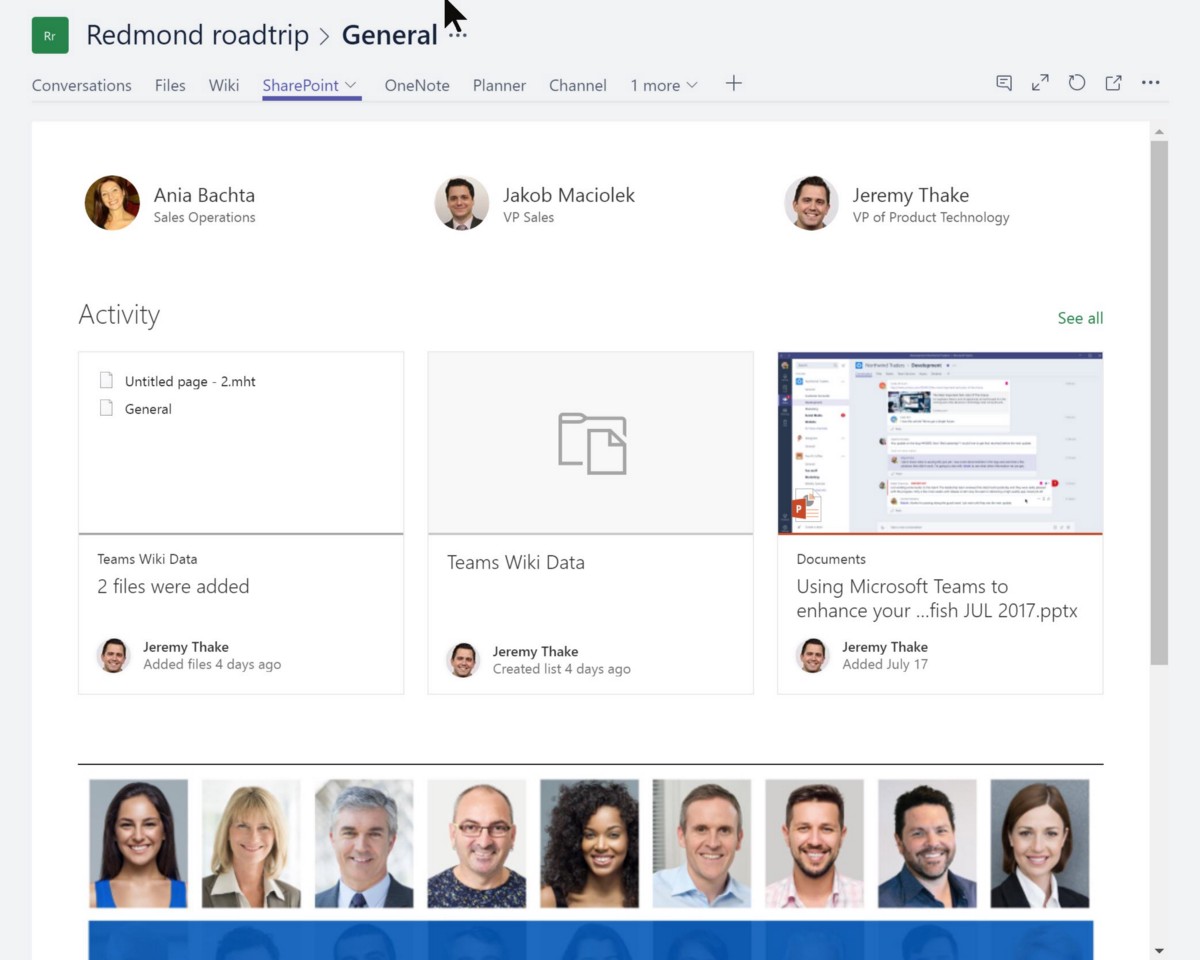 Microsoft Teams makes a great landing page for projects. If you have gone down this route, don't be afraid to add a Web site tab and reference a SharePoint page that lives within the SharePoint Team site provisioned when you created your Microsoft Team (I know…its like that scene in Inception). The new modern page experience, especially with the multi-column layouts, make for great dashboards. You can add multiple web parts to your page that help promote important team content from the various sources.
Tip 4 - Take advantage of the published content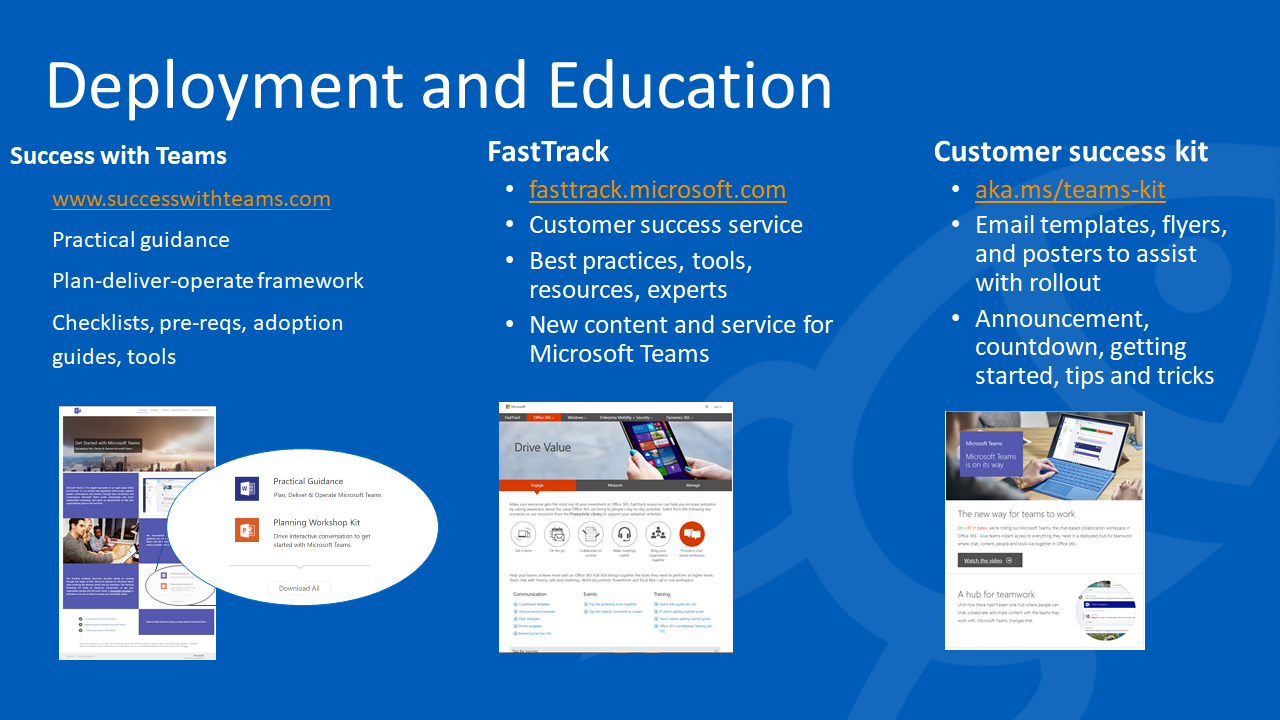 There is a ton of great content being produced by the Microsoft content writers. The SuccessWithTeams.com site and Teams Kit are two great resources to help the roll out of Microsoft Teams internally. I especially liked the email templates to help promote the app.
Tip 5 - Update your profiles
I had a discussion after the presentation with a customer that Microsoft Teams surfaces a lot of profile information on its team members. Users can immediately see peoples job titles, departments, org chart, office location and much more. Their concern was that the information was typically missing or out of date. As remote working becomes more prominent in organizations and conversations happen directly in these digital workspaces, it is critical that profile information like photos and job title are complete and up to date.
Slide Deck & Recording
You can review the entire slide deck I used in the session below.
Mark Kashman also kindly live streamed the user group if you'd like to check it out.
Related Blogs