Give your Hyperfish notification emails their own voice
Through our automated Hyperbot communications, organizations are able to quickly and easily collect profile information from all of their users. After analyzing the directory, your Hyperbot will reach out to each user individually with missing or non-compliant profile information. To date we have offered three personalities (tones of voice) under the Hyperbot settings. We knew this was a great start for our customers, but always acknowledged every organization would want to modify these to inject their own voice and tone.
Today we make available to all Hyperfish customers, new and improved out of the box email templates and the ability to customize these to meet your organization's needs. Within our easy to use settings page, administrators can now review the emails for each tone, edit each email template, and preview the end result before applying the changes.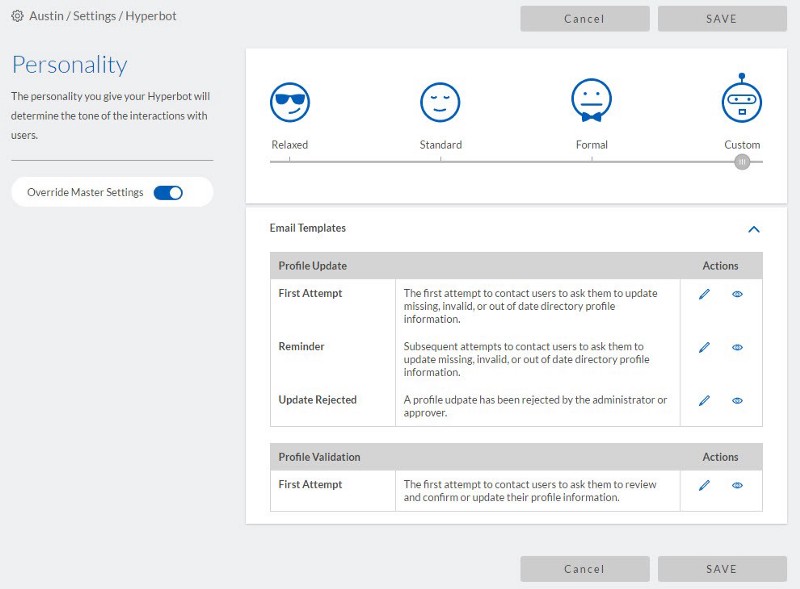 The new Custom Hyperbot personality appears when utilizing customized email notifications
Many of our customers have mature change management plans, as well as defined corporate communication policies. Additionally, management understand what email tone, structure and wording will get the best engagement from users. It is for these reasons that we provide you the flexibility with email customizations to modify your Hyperbot's email communications.
Email customizations builds upon the advanced configurations functionality of Hyperfish Collections that was released in April. Hyperfish Collections allows organizations to set up different attribute rules, branding and approvers for different groups of users. Organizations can now take advantage of customized email templates within their different Hyperfish Collections.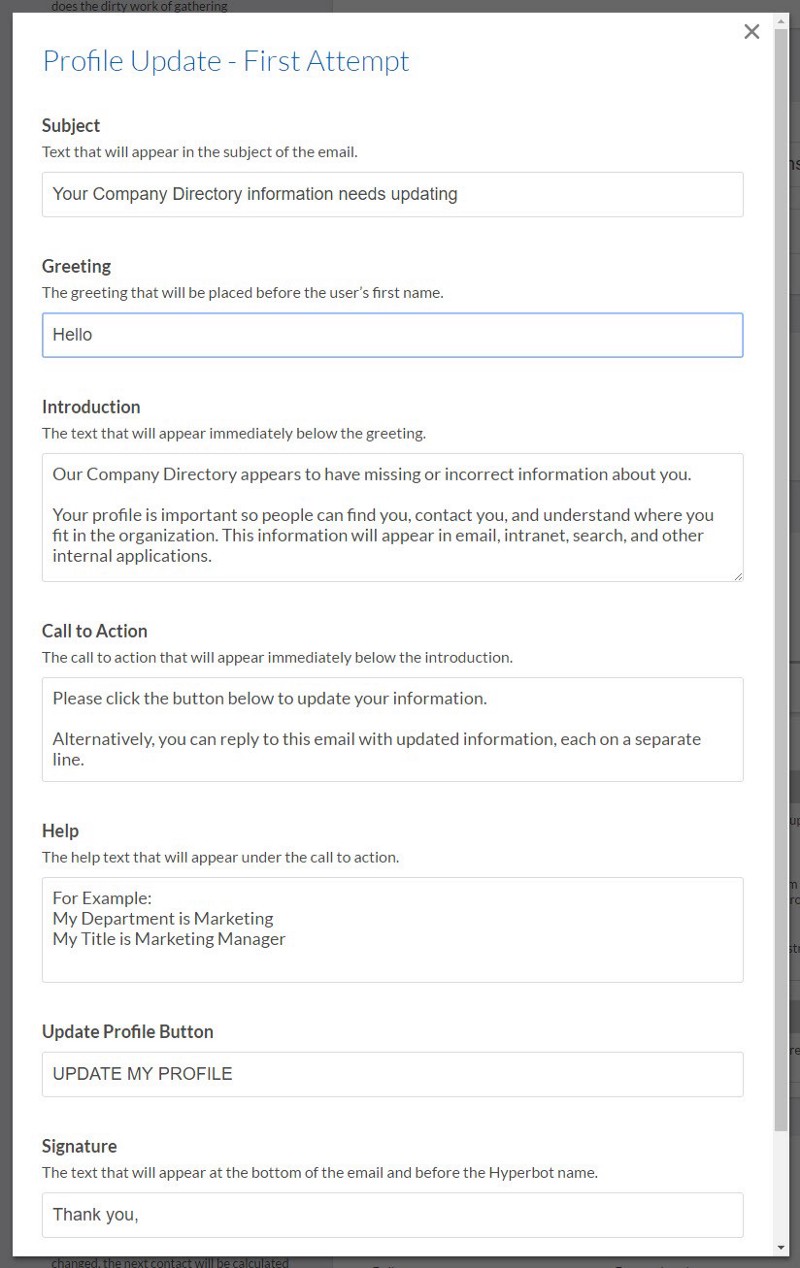 Email Customization editing experience for administrators
One customers of Hyperfish, a multi-national organization, has set up Collections of users based on their Office location. Our new email customizations feature now allows them to send profile notification emails in the default language for that Office location. The language capability for email communications and templates is achieved through our support of full Unicode character sets.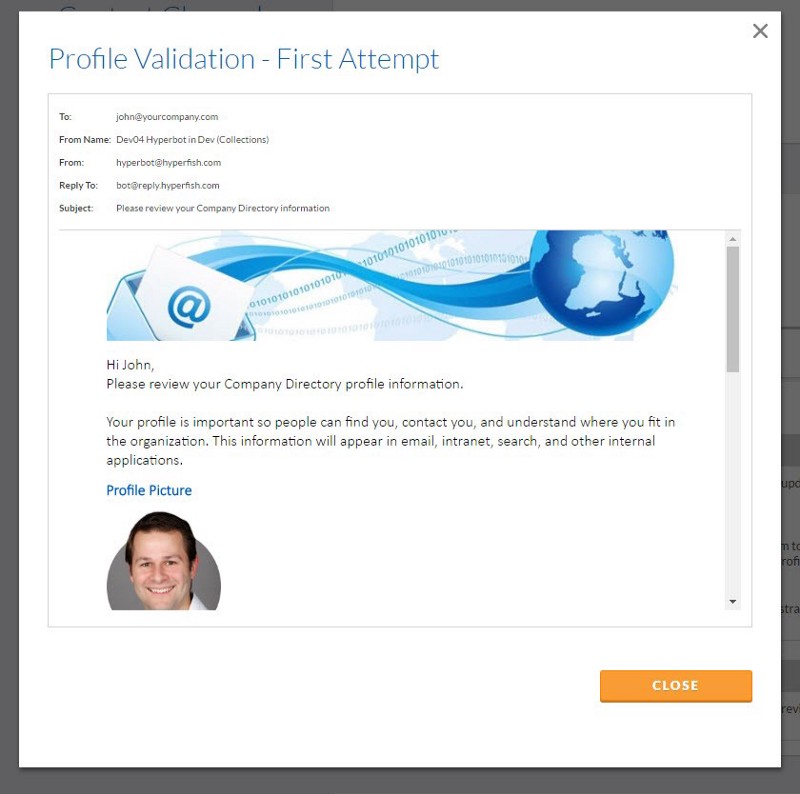 Preview of profile validation email notification
Now is a great time to reach out and set up a demo with us. For our existing customers, this feature will show up in your service this week.