Now in its second year Nintex's InspireX conference began yesterday in New Orleans, US. Hyperfish are a proud to an exhibitor.

Today at 4pm, Chris Johnson and I will be presenting a session covering 'Building Next Generation Solutions with Nintex Workflow Cloud, AI & BOTs'. As part of this session, we will discuss how Hyperfish are the first partner to build a Nintex Xtension. The Xtension connects to the Hyperfish platform.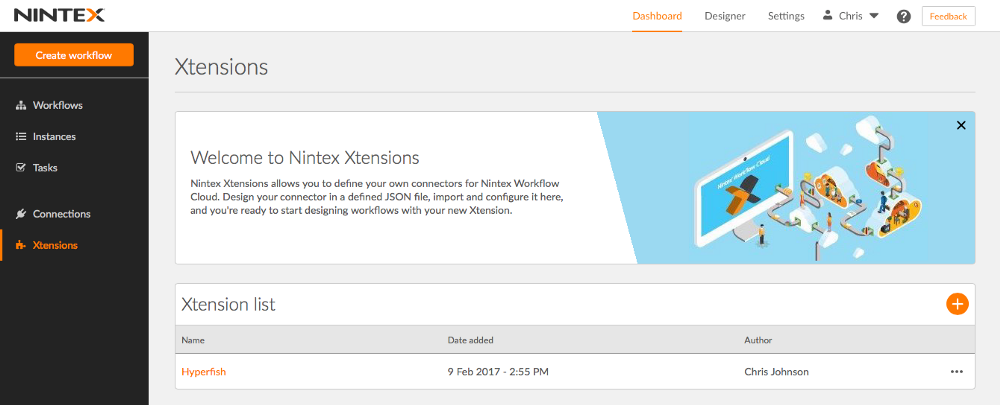 Nintex Xtensions
The Nintex Xtension complements and extends Hyperfish's existing functionality. Hyperfish has basic individual approval functionality with email notifications, but many customers are after more complex approval processes. This includes scenarios with multi-stage approvals across business units and conditional business logic based on external system context.
"We are not in the business of building our own complex workflow product, so it is perfect for us to leverage Nintex Workflow Cloud." Chris Johnson, CTO, Hyperfish
Nintex also has advanced features. 'Express approvals' which allow quick approvals, by permitting approvers to respond directly to email approval notifications with phrases as simple as "Yes". The Nintex mobile app allows users to see all approvals they are responsible for across all business processes and action them accordingly.
The Nintex Workflow Cloud designer interface is extremely easy for an Information Worker to use. The Hyperfish Xtension can be dragged and dropped into the workflow process.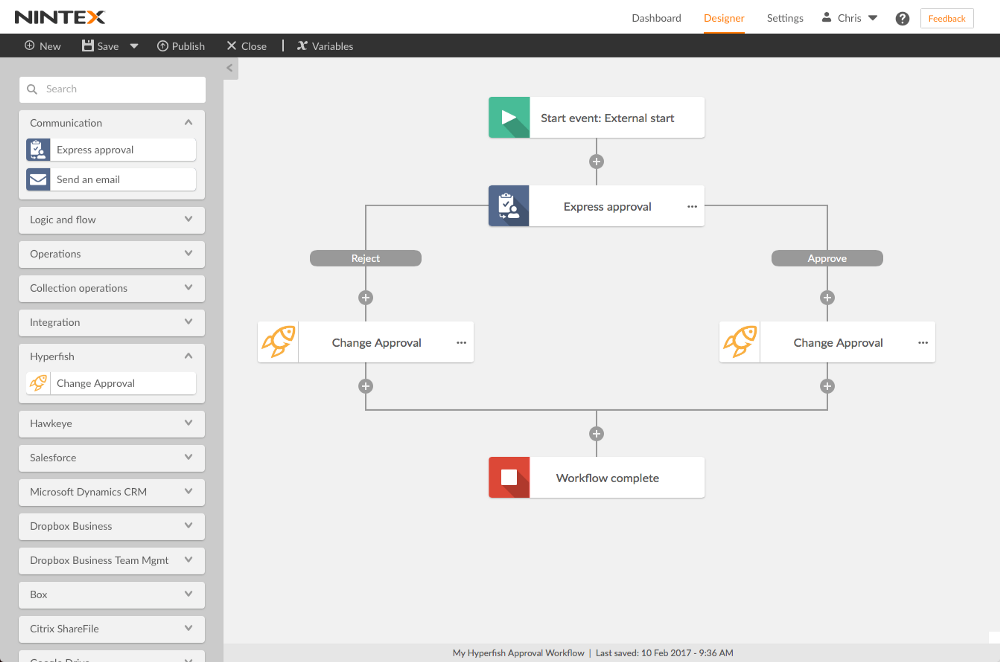 Nintex Workflow Cloud designer showing the Hyperfish Xtensions

Sample email showing Express approval options
Each instance of the Change Approval Xtension is configured via the user interface. The status values are a drop down specified by the JSON file for the Xtension you upload in the platform.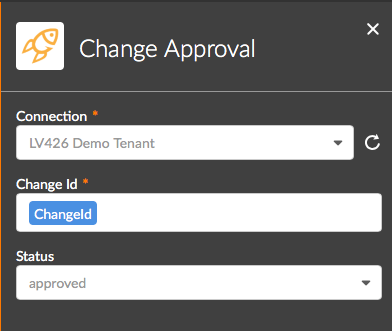 Nintex Workflow Cloud Xtension configuration
At Hyperfish, we are excited to be able to extend the functionality of our product with Nintex. If you are interested in finding out more, please speak to us directly at InspireX or inquire on our web site.