The SharePoint Conference North America marks the launch and world-premier of our new employee self-service (ESS) bot. The employee self-service bot provides a revolutionary new way for employees to find people, services, and information within their organization.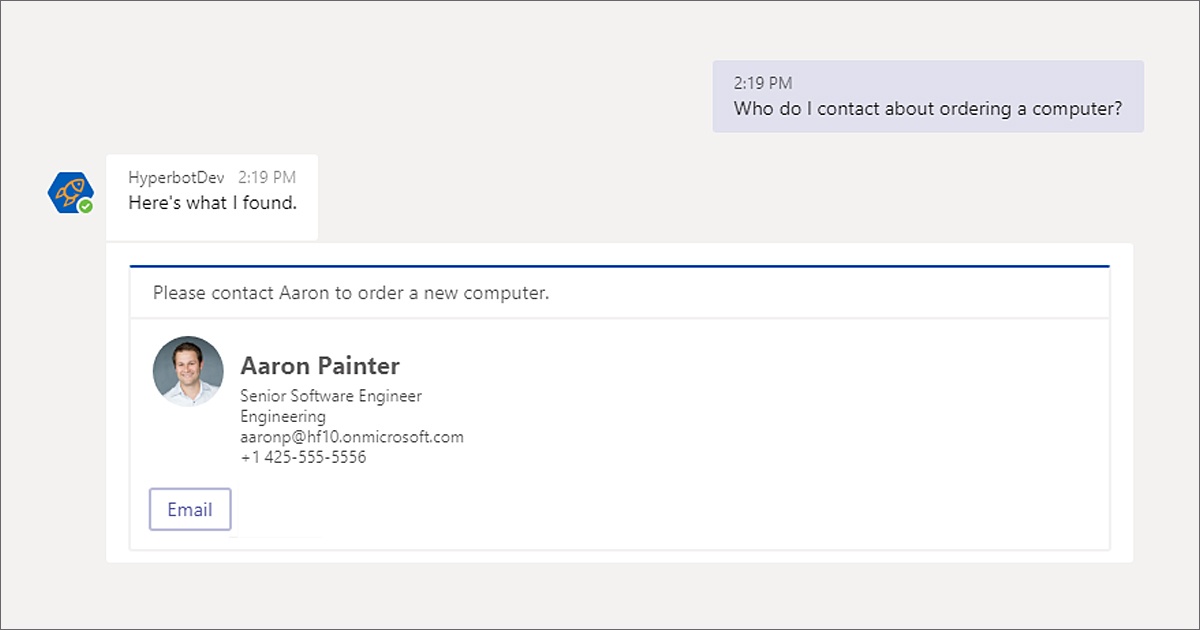 Hyperfish's employee self-service platform capabilities help people locate services and information within their organization, quickly and easily. As part of these capabilities Hyperfish is launching new end user experiences to meet employees where they work. The first of these, dubbed Hyperbot™, is an intelligent digital assistant driven by artificial intelligence. Employees engage with Hyperbot through the collaboration apps they already use like Microsoft Teams and soon Skype for Business and Slack.
"Hyperfish's employee self-service capabilities take the guess work out of where to find the right person or resources in their organization; and its done via a simple chat with our Hyperbot right where employees are already working. Regardless of where your team is working, our service can point them to what they need to do their job effectively." said Hyperfish CEO, Brian Cook.
Fueled by Hyperfish's already deep insight of employee profile information and augmented with a highly customizable directory of information and services, Hyperfish's employee self-service capabilities provide a single place for employees to get their questions answered. Together with Hyperfish's revolutionary new approach to ensuring the accuracy and completeness of employee profile information, Hyperbot delivers on the essential business need of easy employee self-service experiences within their modern digital workplace.
Employee self-service capabilities are available to all organizations subscribed to the Hyperfish Premium service.